5 tags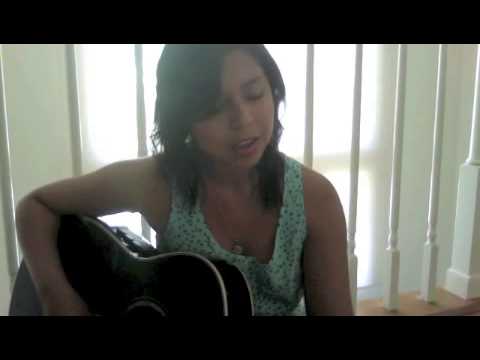 5 tags
4 tags
Trying to stay alive.
I have been back in Houston for exactly one week now and I don't know what to do with myself. Seeing old faces is nice and all but I know the feeling of being dead isn't far away. I do get to see some sweet faces here and there but in the end I miss nashville and I am sick of everyone being offended by that. Old memories are haunting my dreams and though I am trying to be positive...
3 tags
No longer the new kid.
My first year as a transfer at Belmont is over. Wait what? This new year has been more amazing than I could have ever imagined and I am constantly being reminded of how blessed I am by such beautiful friends. I do not feel like the outsider anymore, I learned how to open up again, and I was reminded that God's timing is truly perfect. I couldn't have asked for a better year. 
4 tags
Dreamer.
I'm a daydreamer. Or just a dreamer in general. I picture my life in a thousand different ways every few minutes and it gets me all excited about living. But sometimes I wish I wasn't a dreamer. Why? Because in my dreams I get so wound up and hopeful that when reality drags me back down to earth my heart stops glowing a little. I just want to enjoy the life I'm living now more...
5 tags
April 8, 2013
Nothing extraordinary has happened today yet I can't help but smile. I have no idea what is causing this bliss and I could care less. Life is just good. I hope everyone has a reason to smile today <3
3 tags
You are perfection
and I am an undeserving human. Thank you for loving me Lord.
4 tags
Note for God.
I LOVE YOU I LOVE YOU I LOVE YOU and I want the whole world to know!
5 tags
Rest In Peace Taylor & Nathan.
Today an old friend died from a tragic car accident she was in last night. Her boyfriend also passed away and a few others were injured. I just want everyone to pray for the families as they go through this terrible tragedy. Pray that they are able to heal and pray that they remember that God knows what he's doing. Hearts are breaking all over Texas right now.
3 tags
personal.
I am good enough. I am good enough. I am good enough. I am good enough.
4 tags
Anonymous asked: You are SUCH an encouragement. And your never waning hope is an inspiration. Thank you Fadwa.
5 tags
Overwhelming Joy.
The joy that is building up in me right now is unbelievable. I wish I could share it with all of you. I am just so thankful for where God has placed me and who he has brought into my life that everything else just seems to disappear.  I am now starting to see why he had me stay in Houston an extra year. Coming to Nashville on his time has been such a blessing. He has placed the most wonderful...
2 tags
3 tags
Happy Wednesday.
I love cold weather but I hate cold wind. I should also mention that I'm the idiot who decided that sitting next to a door was a brilliant idea except that every time it opens I have the pleasure of experiencing a burst of freezing air. Great. Way to go Fadwa.  Anyways, besides my failed attempt at picking a decent spot to sit and people watch/ tumble my life away today is a beautiful day....
Anonymous asked: We were friends but time pulled us apart.
Anonymous asked: If I didn't know you. I would love to get to know you if I saw you.
3 tags
Attention followers
Can I pray for you?
4 tags
What's a Fadwa?
Before you read any further, please be aware that this is not some woe is me post or pity party kthanks. LOLOLOLOL at the people who think guys look at me, excuse me while I cry from all my laughter! I mean yes they see me because I stick out- but they definitely don't look at me. And they definitely don't say "hey she would be awesome to get to know" because they...
agirlchangingtheworld: Charm is deceptive, and beauty is fleeting; but a woman who fears the Lord is to be praised. Proverbs 31:30 Holllaaa
4 tags
God, Love & Coffee.
Can we just own a coffee shop, live above it, and spend our days living simply, loving fully and chasing God in everything we do? If this happened in my life I would honestly have no complaints.  Someone make it happen. No but really. Love.
3 tags
5 tags
5 tags
6 tags
5 tags
Wednesday.
Slowly finding my way back to happiness. I have been on what seems like an emotional roller coaster for a few weeks now and it's getting old. Though unlike most people it hasn't been a good and bad type of roller coaster. It's been more of a happy vs. content one. Does that make sense? I could be filled with joy one day and then feel numb the next. Maybe numb isn't the...
3 tags
I love you.
With every bone in my body and with every part of my soul. I just want to say that I'm sorry if I ever make you think otherwise. You love me unconditionally and that is the most beautiful gift in existence. You are more than I could ever need; you are the definiton of a love that lasts forever. I love you Lord with all my heart.
4 tags
My heart is in good hands.
Today I heard a message that really changed my perspective and strengthened my patience when it comes to relationships. I know that God is holding my heart. But think of it this way, He's holding my heart in his hands and when He has the right guy ready for me that guy will put his hands UNDER Gods and hold my heart too. WHAT?! I know I didn't word that correctly and it probably doesn't sound all...
Guarded.
Sometimes I have to take a step back from life and what is happening around me to decipher my muddled thoughts. I have to let everyone blur together and sit still in the motions around me so that I don't feel overwhelmed. I shake people away or share a quick smile to others so that they can't read me. I've been told I am easy to read and that makes me laugh so hard inside because...
4 tags
Warning: Are you in danger?
I think our lives are most at stake when we begin to fall into a comfortable yet mundane way of living. Life is supposed to be exciting and an adventure, not some typical routine day. Yes I am aware that we have schedules and tasks to complete— that is why we should approach them with some sort of wonder. We are growing up but that doesn't mean that we should accept ordinary days when...
bodhi-sukha asked: i just listened to your cover of The Prayer, and it's on repeat right now. So beautiful. I'm posting it on my blog. You need more views xoxo
4 tags
This is home.
Nashville is home. I am now able to say that with ease. Texas will always have a place in my heart but after being there for almost a month I realize that it is now just a place to visit. I craved nothing more than to return to Nashville and to give each and every person I am lucky to call a friend a hug. Today marked the first day of spring semester and it has been lovely. Though I am still...
keepyoureyes0pen asked: good luck on your second semester! soooo jealous that you go to Belmont, I'm transferring there in the fall (well if I get accepted haha) but I'm ready to go like now haha
5 tags
Ready for another adventure.
In just a few days I will begin my second semester at Belmont in Nashville. Say what?! I am just too excited. It's like getting to go away again but this time I have smiling faces to return to. Also the anticipation of new classes with even more new faces and adventures is just overwhelming. I have a good feeling about the next few months like God is smiling down on me saying...
4 tags
To anyone and everyone.
I hope you remember to smile. I hope that whatever may keep you from grinning ear to ear won't last long. You've made it this far and you are blessed in your own ways. So don't let your circumstances bring you down because you are strong and you will be okay :)
It's official, I have the biggest family ever.
So two friends one from Ecuador and one from Lebanon opened a restaurant 5 minutes from my house in Houston like 2 months ago and it turns out my Dad is related to the Lebanese guy and neither of them knew it! Small world! Weird. I don't even know some of my family because we are all spread out all over the world and there are so many of us.
Fighting to Feel.
I don't ever want to feel numb to life again. I refuse to fall back into that. I refuse. Life is too precious to waste away.
4 tags
3 tags
Be right back, dying.
Reading love letters (not my own) that guys have written to the "love of their lives" and realizing that those words mean absolutely nothing now breaks my heart. How could you love someone that much and then let them go? Why does forever hold so little meaning now. It isn't right. My heart hurts. You don't just fall out of love. No.
2 tags
2 tags
A little piece of advice.
We must always remember not to judge others by what we think we see. We do not know what others are struggling with or what they have dealt with in the past. Some of us are just better actors than others.
4 tags
Think good thoughts.
I won't let the negativity turn me into my enemy Promise to myself that I won't let it get the best of me -Colbie Caillat Preach woman. This is just what I needed right now. Remember to think good thoughts yall! 
bodhi-sukha asked: You are absolutely beautiful. Felt the need to tell you that :) Bless!
Loca.
I've been feeling anxious all day for no apparent reason. What is wrong with me? I have that feeling of excitement/nervousness and I have no idea why because there is absolutely nothing that could be causing this. I'm crazy.
Typing = Therapy
I go into this post without any topic in mind. Maybe I'm just writing to hear the sound of the keyboard because in all honestly it calms me down hearing myself type out words that probably don't make sense or have much meaning to whoever is reading this.  I feel anxious while feeling completely alive and numb at the same time. Does that make any sense at all? Because I don't think I've ever felt...